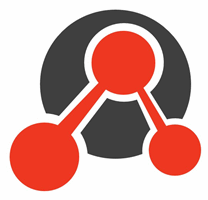 Sometimes there just aren't enough hours in the day.
You understand that success means getting done what matters most.
But oftentimes, shifting stakeholder expectations, swelling workloads, and an endless series of unproductive meetings can make you wonder why you accepted that last promotion.
WE ALL WANT TO DO GOOD WORK.
You didn't get out of bed to deliver mediocre work. You come to your work with a purpose, and want to deliver good work.
But when timelines get accelerated, resources get spread thin, or the goal lines move, your intentions may no longer be enough to deliver at the standard you expect. The shifts and demands of changing, urgent priorities can consume the energy you wanted to invest in bigger, more meaningful things.
RETURN LEVERAGE IS HERE TO HELP WITH THAT.
Sitting at the intersection of communications and project management, our team provides the sharply-focused talent you'd love to have on staff. We couple expertise with flexible capacity, letting you rapidly extend your team to move important work forward.
Our Services
Tasked with a large effort without the resources to get it done? Facing an enterprise initiative that's demanding extra attention or a skill set you don't have available? Need a little extra muscle to get over the finish line? We've got you covered.
We bring frameworks and models to our client engagements, and work to develop our internal teams and client partners alike to improve delivery and project results.
Our workshops are specifically designed to help leaders build capacity within their teams.
We love the workshop experience, and are happy to share our thinking, our processes, and tools to help your teams toward good work done well.
Accidental Project Manager
Our Team
Coming from many walks of life, our seasoned team delivers 'usable and useful' results at the intersection of project management and communications. We're here for you - delegate the urgent, focus on the important, and achieve more than you thought possible.
Helping clients experience Good Work Done Well